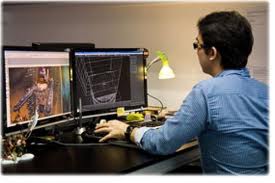 Today, a large number of guys are trying to secure a position in video game industry. There are several types of job opening s in this industry, from programmer and game designer to video game reviewers and game testers.
The job of video game testing is quite popular in these days. Huge number of people including kids and students are working as video game testers. But, in current time getting a video game tester job seems tough. This profession offers basically two types of job options. These are temporary game tester jobs and full-time game tester jobs. There is competition in both cases. Part time jobs require no definite qualifications. As such, there remains a long queue for part-time game tester jobs. As for full-time jobs, there are certain qualification and skill requirements. But, developers recruit only skilled and qualified professionals. You have no job chance unless you possess skills and qualification as recommended by the companies.
How to become a game tester?
You have three stages to cover up to be a video game tester.
Preparation stage
Job finding
Accepting a video game tester job
Prepare yourself as a would be professional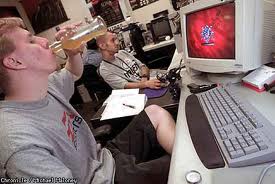 Preparing yourself for temporary game tester job is not quite tough. You need to pass any exam and undergo any training for it. Just your passion for games and observation power will work. But if you have additional qualities and skills, you can earn more. In case of full-time video game tester work, you have to be a bachelor in computer science with good knowledge of programming. There are several other qualities you need to possess if you want to build your career as successful game tester.
Game tester as full-time professional
Acquire good communication skills. As a game tester, you have to detect bugs, glitches, programming errors and report to the developers. You can be a good tester. But, your work is incomplete unless you can report rightly.
Good writing ability is another requirement if you want to be a good game tester.
Unless you are a technical person it will tough for you securing job in recognized companies. So obtain good computing and technical skills before applying for a game tester job.
Make sure that you have good analytical quality. In such job types, you have to play games and find out bugs if there any. You should possess high observation skill and analytical bent of mind.
The main objective of any company is to make largest sale of a video game. Most of the companies recruit professionals those are marketing persons. You have to understand current market requirement and compose video games as per this requirement. So, try to prepare yourself as a marketing professional.
Game tester in right company
The next stage involves finding out right job. You can use internet to find out jobs.
The most popular way is to logging in to a job sites. Job sites like Career Builder and Monster may help you to find job openings as game tester. You can get information like job description, salary package, and other information on how to become a game tester from these sites.
You can log in to the site of international game developers association (IGDA). This sites offers game tester job seekers to register their names. If you are confident about your skills and abilities, then this is a good option. This is useful site and tells you how to become a game tester successfully.
You can also direct visit to the world-famous sites like Microsoft and Sony and find out job openings.
How to become a game tester in choose right site?

While finding game tester job, be careful of scams. There are fake sites those attract you and tell you how to become a game tester. These sites receive work from you and when time comes to pay, they vanish. To avoid such scams, learn how to be free of game tester scams from BeatGamingTesters.com or learn how to become a game tester in right way.